New Jersey now allows entrepreneurs to start home-based cottage food businesses. Here is the New Jersey Cottage Food Operator Permit application and here are the instructions to help you complete the application.
Here are some of the key features you should know about the New Jersey Cottage Food law:
KEY FEATURES OF THE NJ COTTAGE FOOD LAW
WHAT'S ALLOWED?
Many non-perishable foods are allowed, including chocolate items
Internet advertising is allowed
Direct sales to customers allowed
Online sales are allowed, but delivery must be in person
Sales allowed at farmers' markets
WHAT'S NOT ALLOWED?
Shipping products to customers is not allowed
Indirect sales through retail shops and restaurants is not allowed
REQUIREMENTS
Producers must take a food manager course (about $100 and 8 hours)
Producers must obtain a Cottage Food Operator Permit (about $100 and good for two years)
Producers are limited to $50,000 in sales per year
FOODS ALLOWED UNDER NEW JERSEY COTTAGE FOOD LAW
Bread
Rolls
Biscuits
Cakes
Cupcakes
Pastries
Cookies
Candy
Brittle
Toffee
Chocolate-covered nuts
Chocolate-covered dried fruit
Dried fruit
Dried herbs, seasonings, and mixtures
Dried pasta
Dry baking mix
Fruit jams
Fruit jellies
Fruit preserves
Fruit pies
Fruit empanadas
Fruit tamales (except pumpkin)
Fudge
Granola
Cereal
Trail mix
Honey
Sweet sorghum syrup
Nuts and nut mixtures
Nut butters
Popcorn
Caramel corn
Roasted coffee
Dried tea
Vinegar
Mustard
Waffle cones
Pizzelles
Other non-perishable foods upon written application
ALTERNATIVES AND SOLUTIONS

Cottage food is safe. Critics who talk about the risk of food-borne illness give hypothetical examples of what could go wrong because real-world cases are rare or nonexistent.

IJ.org
Alternatives to explore
REAL LIFE – REAL WORLD
AGRICULTURE LOOPHOLE
Some states in an effort to help farmers, big and small, have created little loopholes that allow them to promote agriculture products.
I was speaking to someone from North Carolina, they had no money to start a hot dog cart or mobile catering business and after a phone call, I discovered NC had a loophole for funnel cakes (fried dough).
The loophole allows anyone with a pan, grease and dough to setup and sell fried dough in the state of North Carolina without anything to do with State licensing or Health Department approval.
Some cities in NC even exempt you from a business license too.
With that one loophole, they were able to start doing funnel cakes and then bought themselves a mini donut trailer with the profits.
NJ Department Of Agriculture Food Sales List and Requirements
(find your loophole)
An Easy Cheap Commercial Kitchen – for your food business dreams
For over a decade I've helped vendors (mostly hot dog vendors) find solutions and overcome obstacles.
One of the challenges with street food vendors is that every state requires a vendor to have a commissary (commercial kitchen).
This is easily solved with over a decade of solutions.
Little did I know it would come in so handy with folks who wanted to expand their cottage food business into a commercial kitchen.
If you're serious about starting and want solutions that have worked for thousands and thousands of vendors and being used today… please take a look at these. *3 pages of real world solutions
CATERING
To start catering, you'll still need a commercial kitchen but this article has some great links and helpful tips on finding one in New Jersey.
Allergens on Labeling
The FDA lists nine (9) major food allergens. Listing any of these on your label is a smart business practice and will certainly help your customers choose a product.
Milk
Eggs
Fish (e.g., bass, flounder, cod)
Crustacean shellfish (e.g., crab, lobster, shrimp)
Tree nuts (e.g., almonds, walnuts, pecans)
Peanuts
Wheat
Soybeans
Sesame seeds
UPDATES
Find an error or an update I need to add… and I'll send you a special gift! Just email me at [email protected]
Need more resources? Check it out HERE (Helpful Resources)
Take a peek at the best vendors on the planet, the community that rocks the food vending world: Vendors United…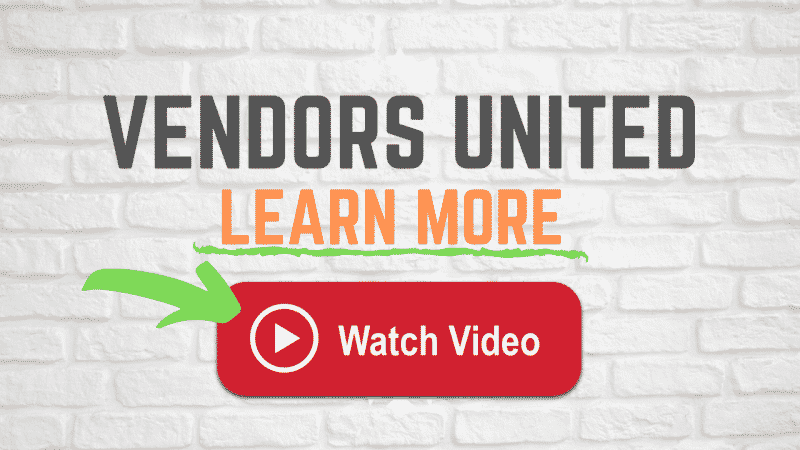 Disclaimer
This information is provided to help those interested in starting a cottage food business. It is not a document made by the state government. This information is not provided as law nor should be construed as law. Always use the contact information for each state to confirm compliance and any changes.
Did we help you? Help us to share this information…